Curtiss Motorcycles unleashes their motorcycle of the future in the all-new, limited edition Curtiss 1.
Occasionally there's a motorcycle that makes you stop and say, "Surely not." The limited edition Curtiss 1, a brand new machine from Alabama's Curtiss Motorcycles, is one such venture.
Formerly Confederate Motorcycles, Curtiss is still making its way in the luxury electric vehicle market after ditching its robust line-up of American V-twins and is aiming to become "the Tesla of motorcycles," focusing on extremely high-end products that will appeal to a select few first, but with a wider customer base to follow.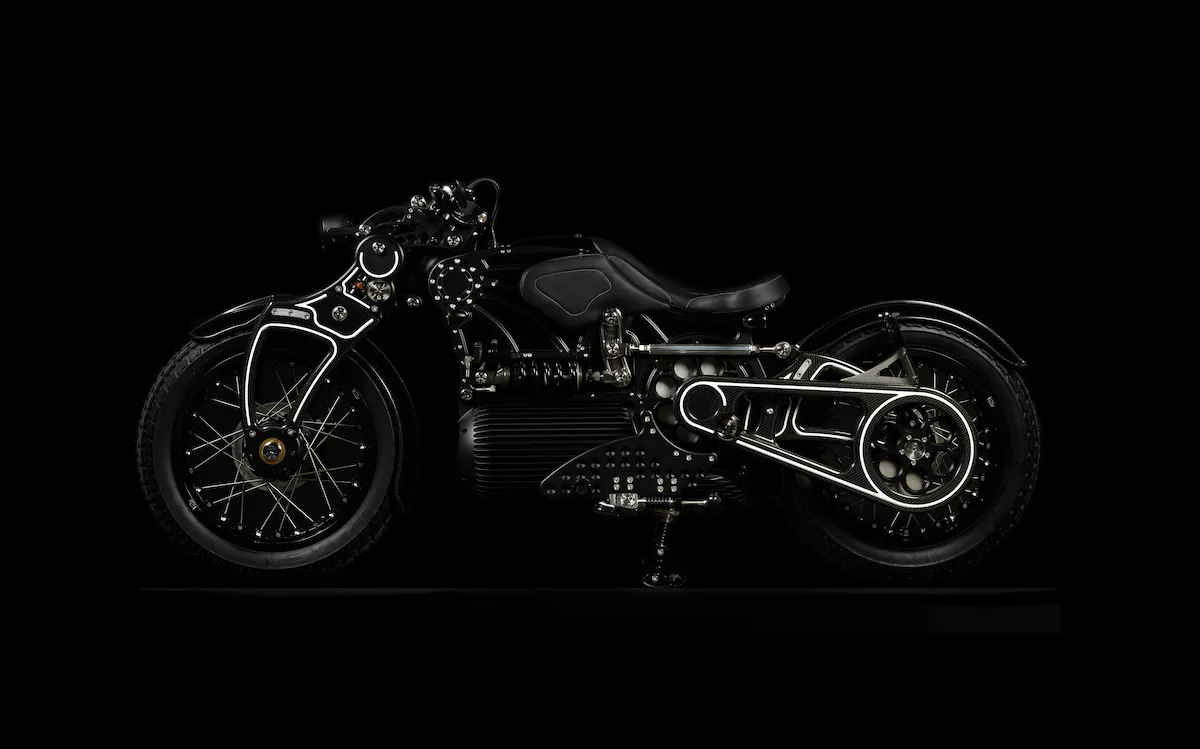 In producing the 1, Curtiss has received a Notice of Allowance for its patented Axis-Centered Design operating system, one which the company claims is a production first that makes the 1 motorcycle entirely and completely symmetrical.
"As the first and only luxury electric motorcycle in the world, The 1 demonstrates how the new age of electrification has forever changed what is possible on two wheels," says Matt Chambers, CEO of Curtiss Motorcycle Co. "The 1 turns heads everywhere it rides with its beautiful, harmonious balance and proportion. Its patented, modular proprietary platform architecture will serve as the basis for every future Curtiss motorcycle."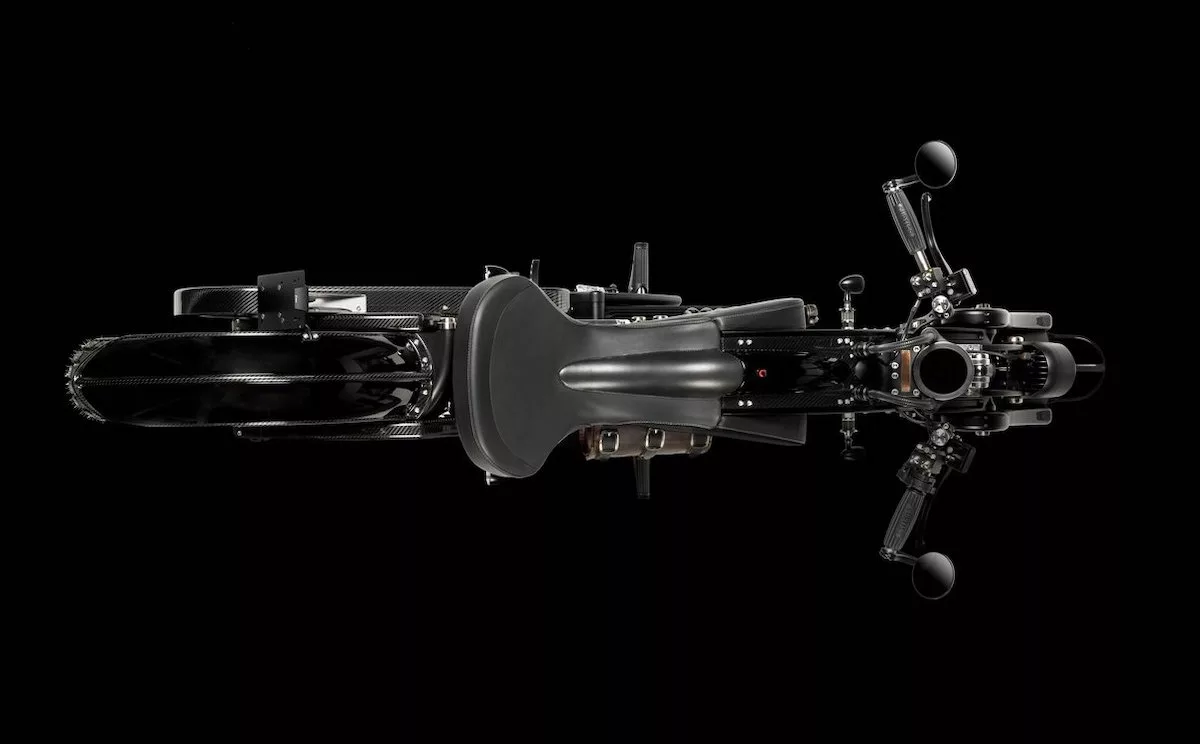 The architecture of the 1 is staggering. It's a tour de force of billet aluminum and is designed to be fully modular in that the battery and powerplant can be continuously upgraded over time, thus future-proofing the performance aspect of the motorcycle.
There are two "peak" power modes, one of 110 hp and a "Future-Proof" level of 217 hp with an 8.8 kWh battery pack. Torque is claimed at a monstrous 147.5 foot-pounds, and with Level 2 charging, it will take two hours to go from zero to 80 percent charge, with an extra 40 minutes tagged on to reach the full 100 percent.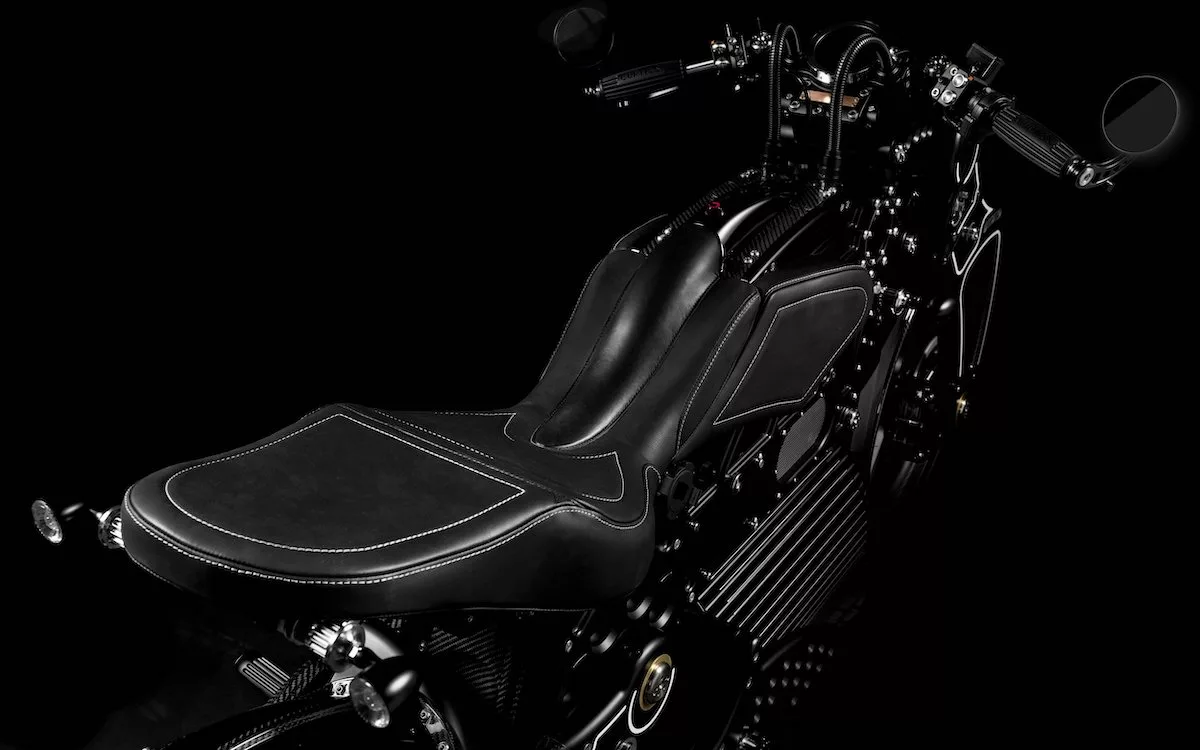 Running 19-inch Dunlop K180 tires, the design clearly takes inspiration from pre-World War II machines, with a claimed weight of a favorable 475 pounds. What's very cool is there are 19 different positions available for the rider footpegs to be mounted, while the passenger gets eight possible peg placement combinations.
If you'd like to be one of the lucky ones to bag a Curtiss 1, don't wait around. There will only be 120 of them produced to celebrate Curtiss Motorcycles' 120th Anniversary, each priced at an eye-watering $120,000.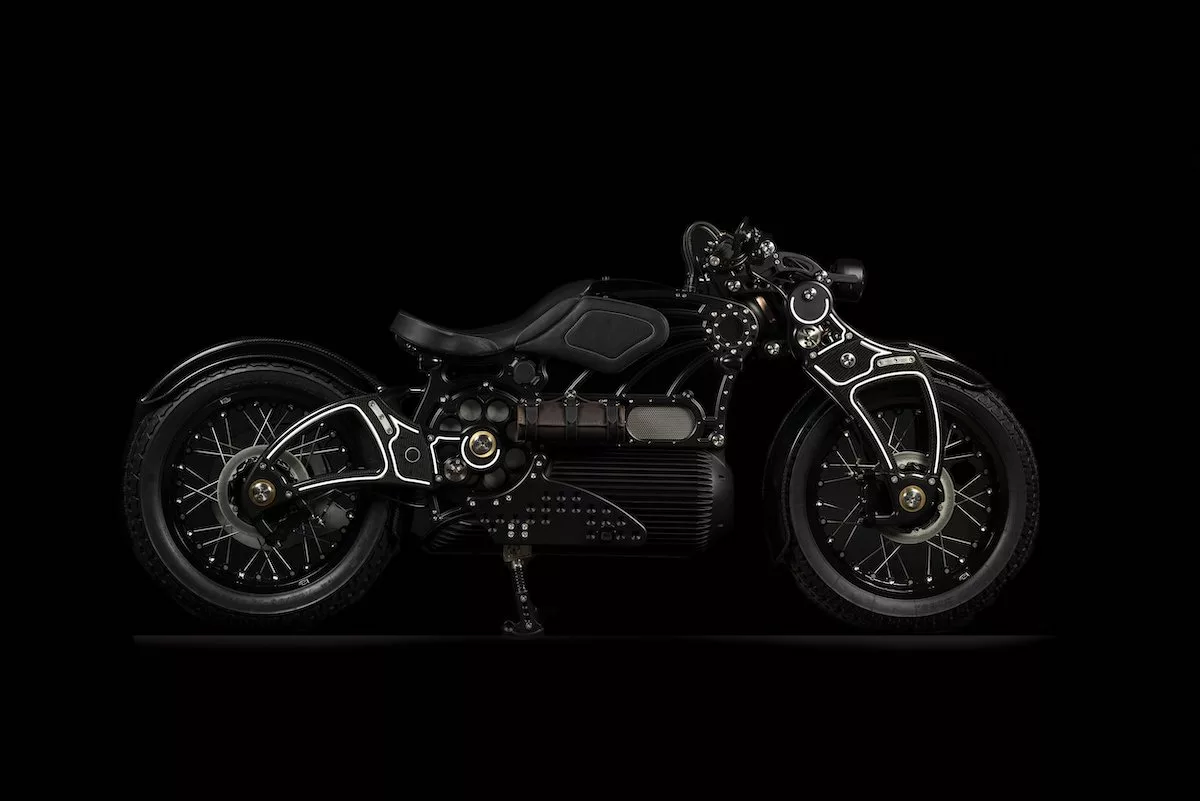 ---
About Post Author